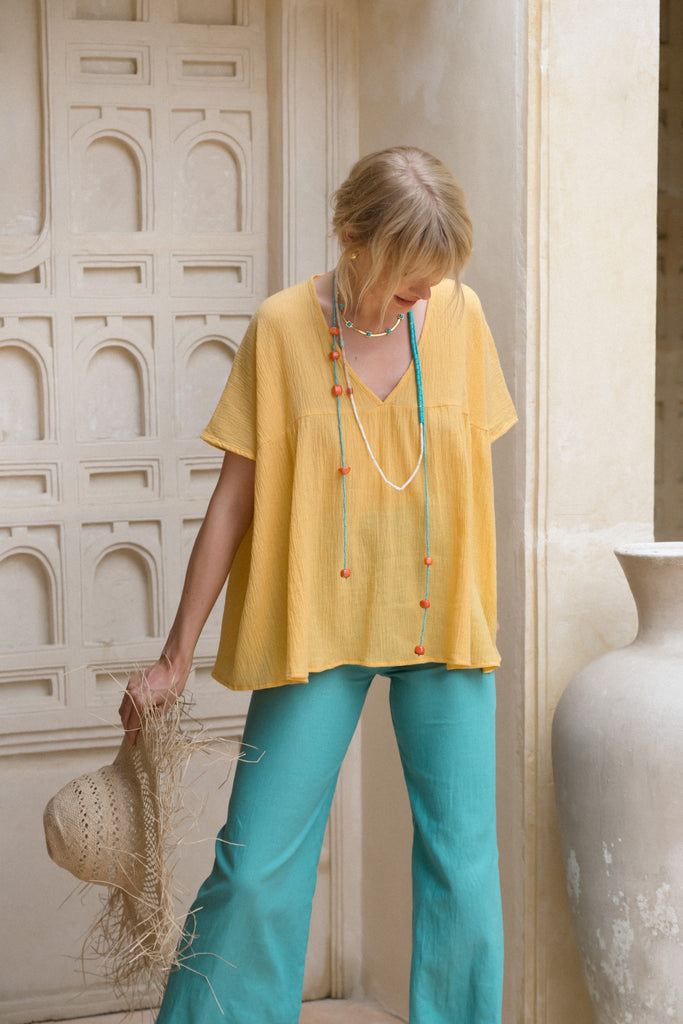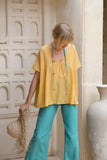 Luna blouse in Mellow Yellow
€140.00
Blusa de manga corta y escote en V  ✺ ☽
Esta pieza es única y especial, por ello no hay dos piezas bukit & soul iguales. Teñida, estampada y confeccionada a mano en la isla de Bali, una a una para cada pedido.

Dado el proceso artesanal en su creación podría haber pequeñas irregularidades o imperfecciones en su color, estampado o textura. 

Asimismo, también por su esencia artesana, te aconsejamos que cuides cada prenda bukit & soul con mimo. Lávala con agua fría, y por separado ya que podría transferir color a otras prendas, no utilices secadora, ni la seques al sol doblada. 
100% ALGODON TENIDO A MANO

Short sleeve blouse with V neck ✺ ☽
This handcrafted and individually made garment, means no two bukit pieces can be the same.

There may be slight irregularities in its color, texture or print due to the handmade process, and it might transfer color to other garments. 

Due to it's handcrafted essence, this piece of clothing is a delicate beauty and needs to be handled with care. We suggest soft hand washing or dry cleaning your garment. Do not machine wash. Line dry or dry flat, cool iron. Do not bleach.
100% HAND DYED COTTON
SHIPPING & RETURNS